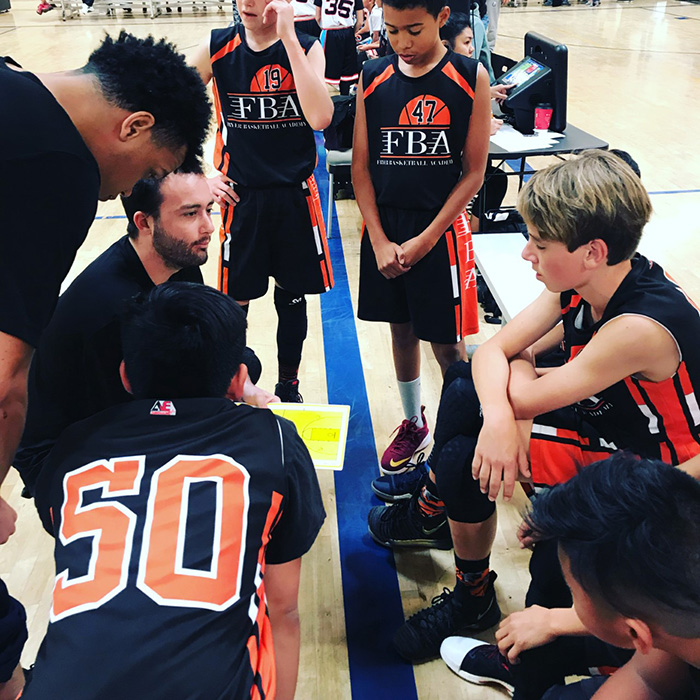 The Fryer Basketball Academy's training and private lessons are held in
multiple areas throughout Orange County

, including Newport Beach, Costa Mesa, Huntington Beach, and Seal Beach.

The FBA offers private and group training sessions throughout the year. Staff includes current professional basketball players, coaches, and college players.

To set up a training session, please contact Jeff Fryer via email , or phone 949-697-4103.
Improve your Basketball Skills
There's always a place on the court for a shooter.
Individual Training:
Private Training with FBA Coaches: $60 / hour
Prepay 10 workouts: $550
Prepay 20 workouts: $900
Private and/or group training with Jeff Fryer (rates are different) call for more info!
Group Training:
Train with friends and share the costs!
2 - 3 players: $40 / hour / player
4 - 6 players: $35 / hour / player
7 - 8 players: $30 / hour / player
9 or more players: $25 / hour / player
To set up a training session, please contact Jeff Fryer.
Fundamental and Skill Development:
Form Shooting:
Foot position
Balance
Hand position
Target
Follow through
Shooting:
Power lay-ups
Triple-threat / Inside pivots / Balance
Step back jump shot
Shooting off the pass
Shooting off the dribble
Shot fake
Pull-up jump shot
Ball-Handling:
One-ball drills
Two-ball drills
Attacking the basket
Handling pressure
Offensive Skills:
Reading the defense
Using Screens
Passing
Mental Toughness
Have you read about the FBA?
Fryer Basketball Academy offers training sessions, camps, clinics, club teams, lessons, tournaments, leagues, etc...
About the FBA