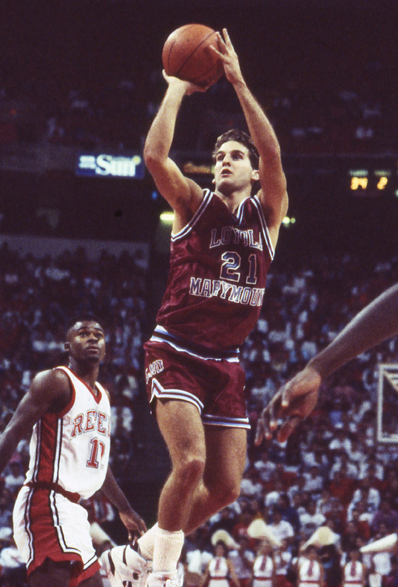 Jeff Fryer is a native Southern Californian and graduated from Corona Del Mar High School, where he was a stand out competitor in the basketball program.
After graduating from CDMHS, he earned a Division I Basketball Scholarship to play for the Lions of Loyola Marymount University in Los Angeles.
After earning his bachelors degree in Business Administration from LMU he played professional basketball with the Houston Rockets of the NBA in summer 1990 and also in Europe for many years.
Jeff Fryer is back home coaching basketball after a long playing career.
After finishing college at Loyola Marymont with a degree in Business Administration in 1990, Jeff played professionally in the United States and also overseas for almost 10 years. He played in such countries as Germany, Spain, Australia, and Canada. Jeff still holds the NCAA record of 11 three-point field goals in an NCAA Tournament Game against the University of Michigan.
After coaching at the High School and College levels, Jeff decided to start the "Jeff Fryer Basketball Academy" in 2003, in his hometown of Newport Beach, CA. He runs camps, holds clinics, and gives private lessons to kids of all ages.
His strength is working with kids, where having fun is a priority in training.
The goal is to improve, enabling each player to become the best he/she can be by incorporating respect, discipline, and correcting quickly each mistake a player makes in training so they can improve. With this basketball project, Jeff would like to give back to the youth what he has learned along the way to being the best he could be.
Jeff's Basketball Career and Accomplishments:
1982 - 1986: High School Career
Corona del Mar High School
League MVP, leading scorer in Orange County at 28 points per game.
1986 - 1990: College Career
Loyola Marymount University
Bachelor of the Arts, Business Administration (Emphasis in Marketing) - May 1990
Four year starter alongside Bo Kimble and Hank Gathers.
Current record holder for 3-point field goals in an NCAA Tournament Game (11 vs. defending Champion Michigan Wolverines)
Former NCAA All-Time Career Leader in three point field goals made (363)
26-26 free throws in the NCAA Tournament during his career
22 points per game final two years
Team Captain and integral part of team that reached the "Great Eight" in 1990
LMU Team averaged record 122 points
2008: Inducted into LMU Athletics Hall of Fame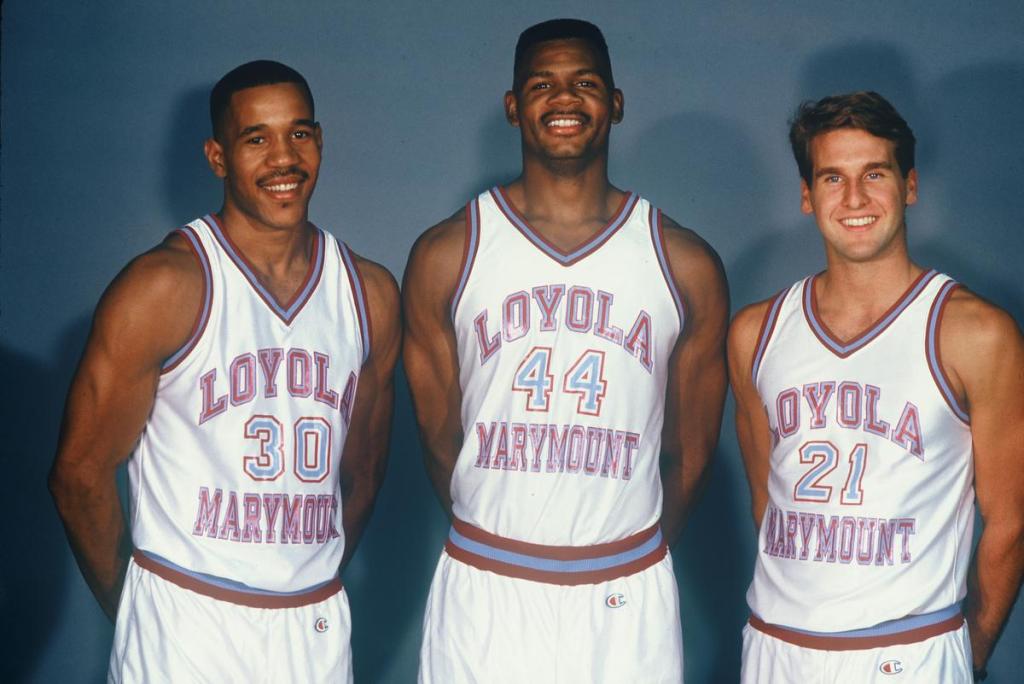 1990 - 2001: Professional Career
Phoenix Suns (NBA) training camp, Summer 1990
Houston Rockets (NBA) L.A. Summer Pro League, Summer 1990
Continental Basketball Association (CBA) 1990 - 1992: New York, Oklahoma
Overseas Professional Leagues - Germany, Spain & Australia, 1992 - 2001
Coaching Career
1992 - 1995: International School of Dusseldorf, Germany, Head Varsity Boys Basketball Coach: Reached Division Championship Game Every Year; Won Chapmionship in 1994
2002 - 2003: Servite High School, Anaheim, CA: Assistant Varsity Basketball Coach
2003 - 2004: Azusa Pacific University, Azusa, CA: Assistant Basketball Coach (Reached the National Tournament in First Year)
2003 - Present: The Balboa Bay Club, Newport Beach, CA: Director of Basketball Operations & Instructor
2013: Founded Fryer Basketball Academy
Jeff Fryer NCAA Tournament Record
11 3-Pointers, LMU vs Michigan, 1990 2nd Round
2014 WCC Hall of Honor: Loyola Marymount's Jeff Fryer
Loyola Marymount's Jeff Fryer is inducted into the 2014 West Coast Conference Hall of Honor by his former coach Paul Westhead.
Memorable Moments: Hank Gathers Story
Loyola Marymount star's shocking death reunites teammates and son 24 years later to reminisce about inspirational 1990 NCAA Tournament run.
FBA Coaches...
All FBA coaches are hand-picked and will follow the philosophy of the academy to teach sportsmanship, respect, responsibility and teamwork....
Our Coaches