FBA is constantly searching for
coaches who have a strong understanding of basketball fundamentals

, a proven ability to teach athletes a greater understanding of the game, and competitive coaching experience.

All coaches should firmly understand the overall goal of FBA, which is player development. Therefore, coaches are committed to emphasizing during all skills sessions and practices: defense, ball handling, proper shooting mechanics, rebounding, passing, and teamwork.

In addition, we strive to have non-parent coaches involved in the academy, with the understanding that there will be individual circumstances where a qualified parent-coach will benefit the club and team. However, parent-coaches will not coach their own child at any level.

All FBA coaches are hand-picked and will follow the philosophy of the academy to teach sportsmanship, respect, responsibility and teamwork. Also, FBA coaches will be screened to insure the safety of our athletes, parents, as well as league and team environments. All coaches must be fingerprinted and certified through their school district or FBA.

FBA administration and directors will evaluate each coach at the conclusion of the season to ensure effective communication and to maintain a high standard in our coaching ranks.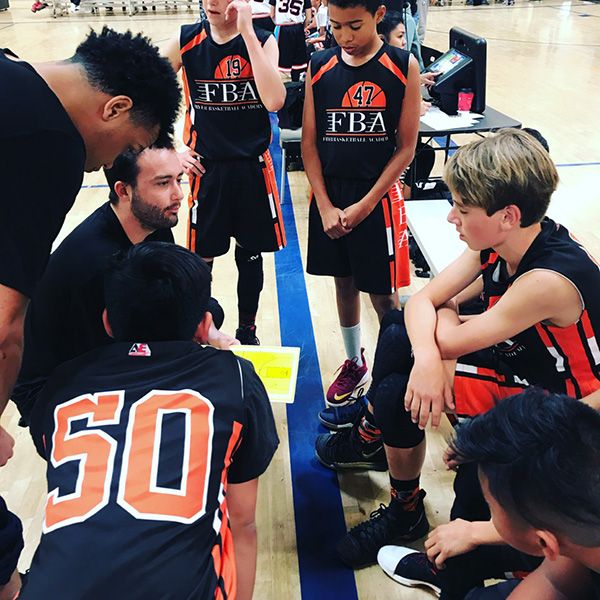 Our Experienced & Professional Team
Committed to providing competitive opportunities to all athletes interested in improving their skills.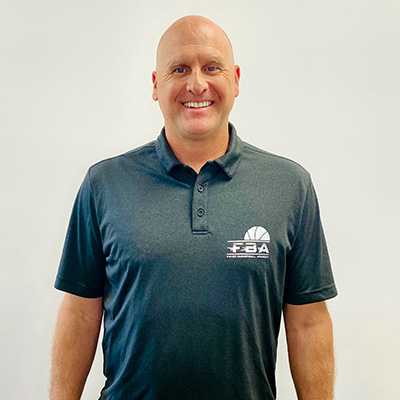 Jeff Fryer
Executive Director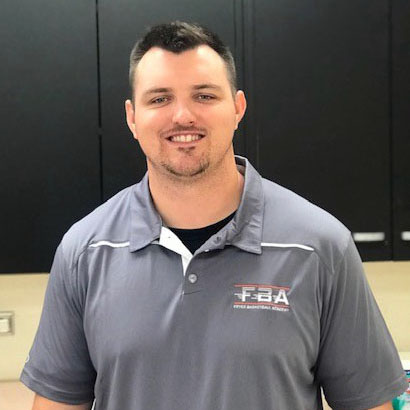 Billy Thompson
Huntington Beach Director & Coach
Coaches
Brandon Brothers - Current Player @ Vanguard University
Stephen Ferry - Assistant Coach, Concordia University; Former Player @ Concordia U.
Brandon Hood - Current Player @ Vanguard University
Connor Kennedy - Current Player @ Vanguard University
Garrett Roldan - Former Player @ Concordia University
Billy Thompson - Head Varsity Coach, Huntington Beach HS
Brian Trevino - FBA Coach
Don Turner - Former Associate Head Varsity Coach @ Redondo Union HS
Tino Zaragoza - Freshman Head Coach, Huntington Beach HS; Former Player @ Vanguard U.
How to Shoot Winning Shots
Keep reading and learn more about the FBA's Team Goals and Objectives...
To provide a competitive developmental and club program that includes quality instruction in all aspects of basketball with an emphasis on fundamentals and skill development....
Goals, Policies, & Objectives